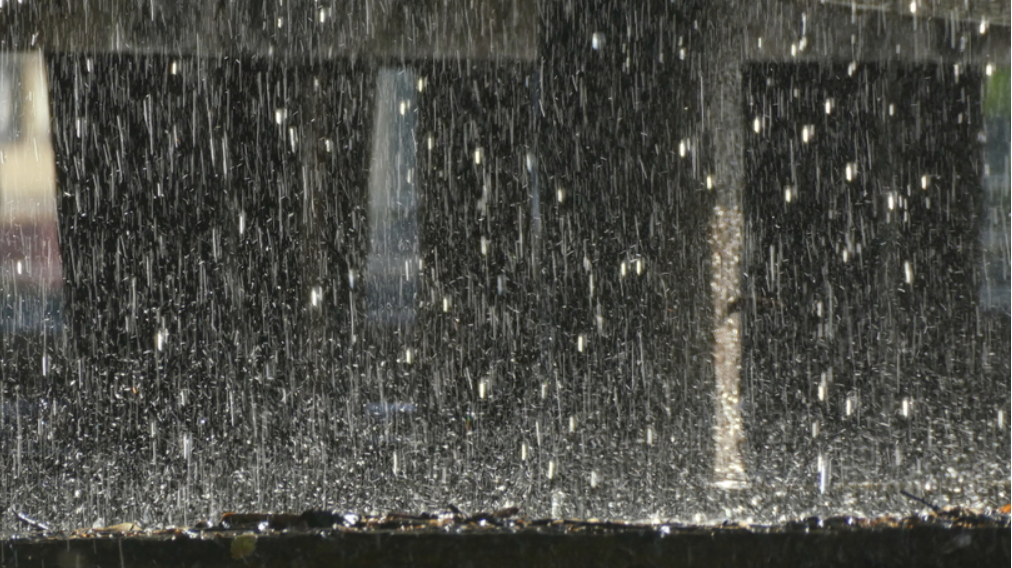 Protection against heavy rainfall is one of the central challenges of climate change adaptation. The research project "heavyRAIN", which started in autumn 2022, aims to develop an improved early warning system for heavy rainfall. For this purpose, own precipitation measurements will be carried out in four German cities (Bochum, Hagen, Lüdenscheid and Lübeck) in the years 2023-2025 and the forecasting methodology will be improved with the help of these measurements and other weather data. Improved forecasting of heavy rainfall will help emergency services to be informed and ready for action earlier.
For local rain measurement in Lübeck, 50 newly developed, compact precipitation sensors are used, which are distributed over the entire city area to cover as large a region as possible. The precipitation sensors from the company NIVUS require very little electricity, which they generate themselves with a small solar cell. They work with an infrared light sensor and provide real-time rain measurement. The sensor is integrated into a small plexiglass dome and determines the amount of rain using an emitted IR light pulse via the change in refractive index when it rains. When it rains, the measuring devices send the collected data via the LoRaWAN network of the Lübeck public utility company (which is also used for the water meters, for example) to send the precipitation measurements to a central database. Most of the sensors are installed on street lamps, but some are also installed near existing precipitation sensors, for example at the DWD site in Blankensee (pictured here).
The measurements of the rain sensors will be publicly available via the internet portal of the "Smart City Region Lübeck" (geoportal.smart-hl.city).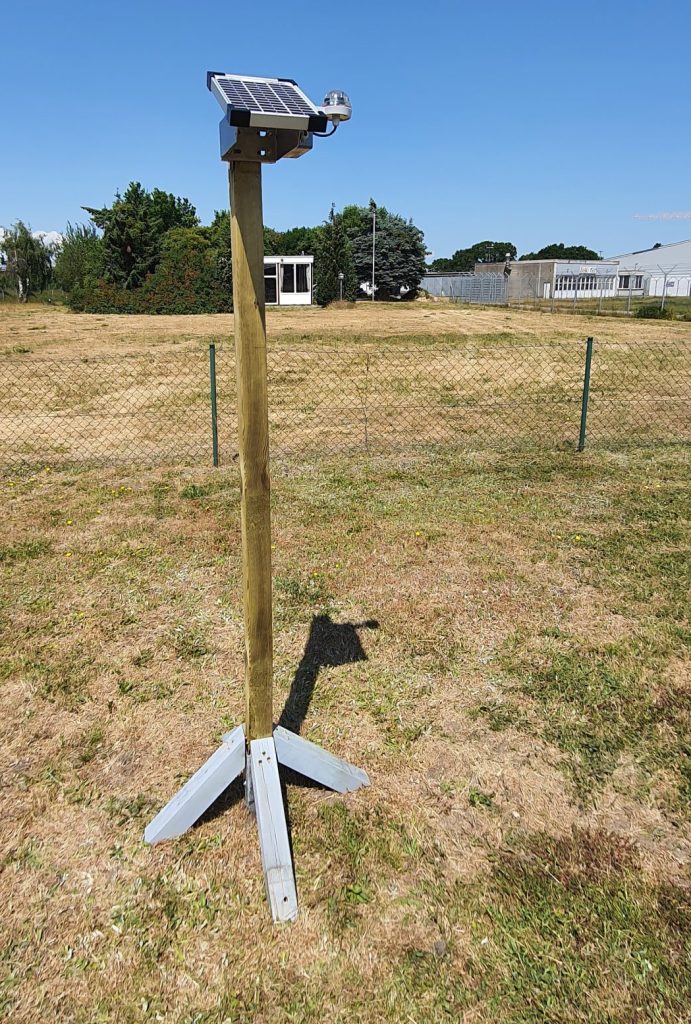 Projekt Partners
The project is initiated and implemented by the start-up Okeanos Smart Data Solutions GmbH from Bochum, hydro & meteo GmbH from Lübeck, the Bochum Institute of Technology gGmbH and the NRW State Office for Nature, Environment and Consumer Protection. They are supported by the cities of Bochum, Hagen, Lübeck and Lüdenscheid, which also act as locations for the field studies, as well as by the German Weather Service, the Emschergenossenschaft & Lippeverband, the Stadtwerke Bochum Netze, the Wetternetz Hagen, the Stadtwerke Lüdenscheid & Herscheid, the Stadtwerke Lübeck Digital (until recently "Travekom"), the Wirtschaftsbetriebe Hagen and the Technische Hochschule Lübeck.
Funding
The heavyRAIN project is funded by the Federal Ministry of Digital Affairs and Transport as part of the mFUND innovation initiative.
Project duration: 09/2022 – 08/2025
Total funding volume: € 1,608,481.38