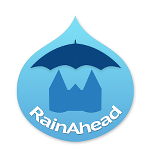 Urban flash floods are the result of heavy rainfall events. Due to climate change, the estimated intensity of rainfalls will appear more frequently.
RainAhead supported the administration of the city of Lübeck in:
getting together and educate the different municipal actors / stakeholders
transfer existent professional specialized data into a common GIS

urban area assessment of sinks, flow paths and risks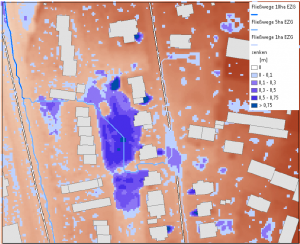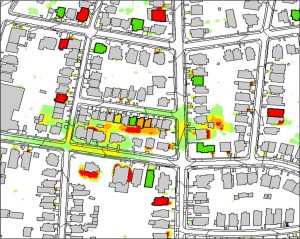 developing a coupled surface/pipe sewer model for two pilot areas, model-based implementation and assessment of different proposed mitigation measures.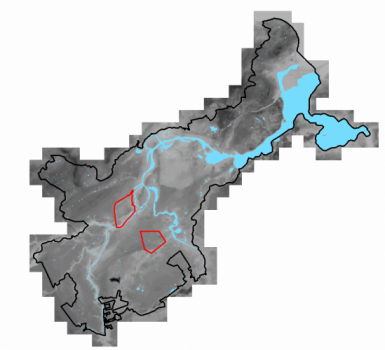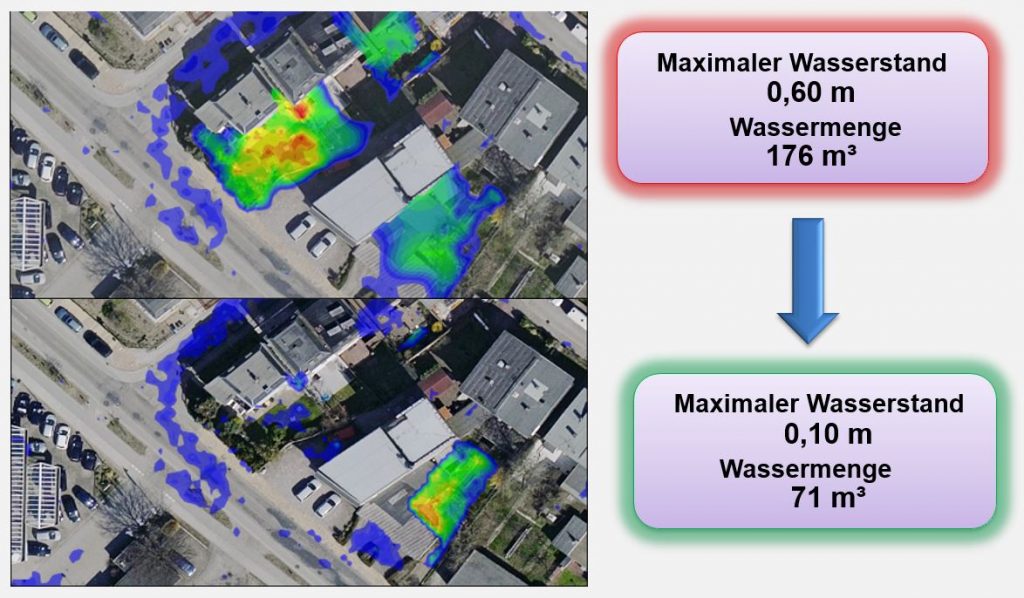 Kommunales und regionales Leuchtturmprojekt der Hansestadt Lübeck für die Anpassung an den Klimawandel, gefördert vom Bundesministerium für Umwelt, Naturschutz, Bau und Reaktorsicherheit über drei Jahre, Partner: hydro&meteo (Leitung), Hansestadt Lübeck, Fachhochschule Lübeck